Orthodontic treatment (usually with braces) is most often used to improve the appearance of crooked, prodtruding or crowded teeth, and to correct problems with the bit of the teeth.
Here are the most common dental problems treated through orthodontics:
Overbite/deep bite
Crossbite (anterior or posterior)
Open bite
Dental midline deviations
Gaps/Diastemas
Crowding
Aesthetics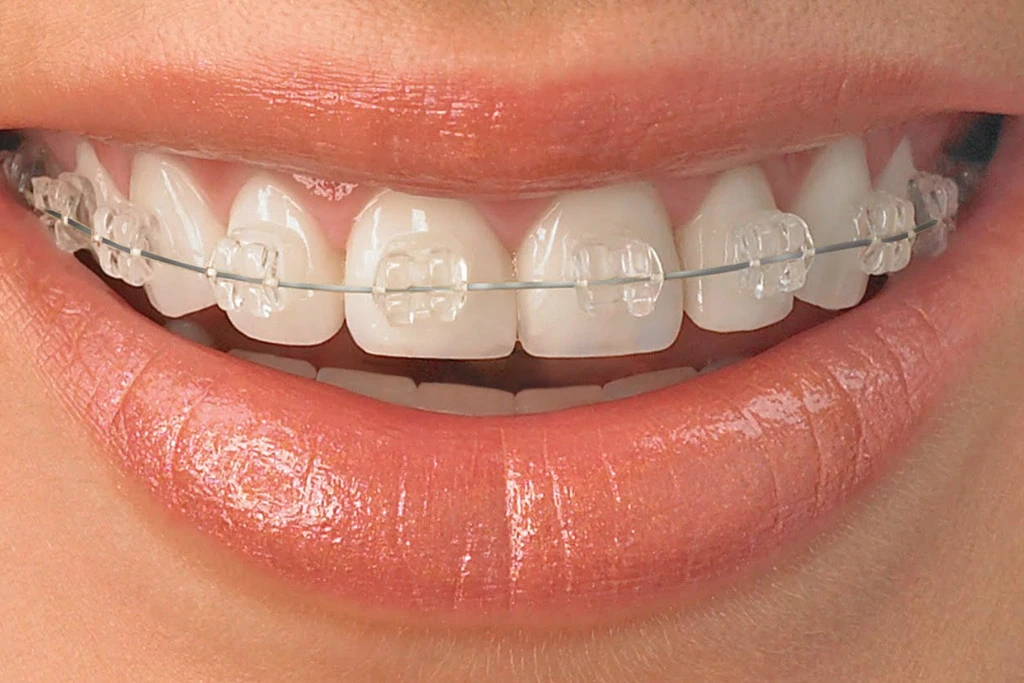 Most people require the use of a fixed orthodontic appliance if substantial moving and adjustment is required to the teeth. Fixed metal braces are the standard pair of braces you see that are used by many school children and teenagers, they are also known as 'train tracks'.
The braces are small designed metal or ceramic plates called brackets, which are bonded to each tooth. The brackets will then be attached to a thin metal wire, which is known as an arch wire.
The braces are adjusted periodically at regular intervals to achieve the best results possible, straighten teeth and correct the bite.
Aligners
Thanks to new technology you can have your perfect smile achieved by wearing very aesthetic clear aligners for example SureSmile, Invisalign or Six Month Smiles.
What can we do for you?
Remember it is not just the product that assures your teeth are aligned perfectly; it's the Dentist's experience that also plays another massive part.
Book a consultation today, so we can prove to you that our team is the one you want to achieve that great smile with.
*Please note that during consultation alternate methods and brands may be recommended, subject to patient suitability with the aim of bringing you the best treatment results and value.


Contact Our Treatment Coodinator
We offer a range of treatments, which can all be discussed with our Treatment Coordinator. Just give us a call on 01206 271 192 or fill out the contact form to arrange a consultation:
Our Treatment Coordinator's role is to use training and in-depth knowledge to inform and educate you, ensuring you can make informed decisions that are right for you. This means that all our patients have someone to talk to, throughout their journey with us.
Give us a call on 01206 271 192 or fill out the contact form and we'll be in touch.